7 Unique Animals to Swim with on Your Next Vacation
In this blog, we present 7 unique animals to swim with on your next vacation that will get you thinking beyond dolphins. By far, the number one excursion request we get from clients heading to tropical destinations is a Swimming with Dolphins excursion.  It is indeed an amazing experience, and we loved doing it ourselves! However beyond dolphins, there are a number of other animals that would offer terrific swimming encounters for your next vacation:
1.  Sea Turtles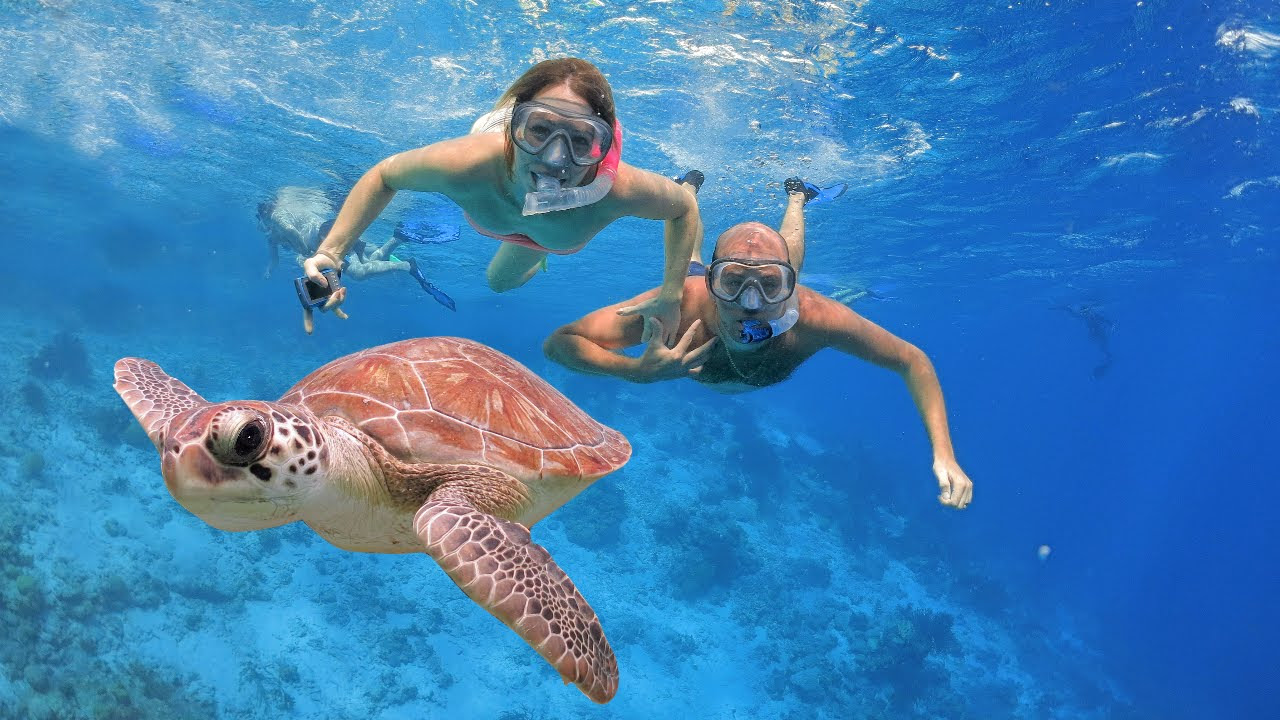 Swimming with the sea turtles can be done in many countries, but it is quite prevalent in places like:  Curacao, Bonaire and Aruba.  If you are really lucky perhaps you can find a nest and help the baby turtles make it to the sea!
2.  Pigs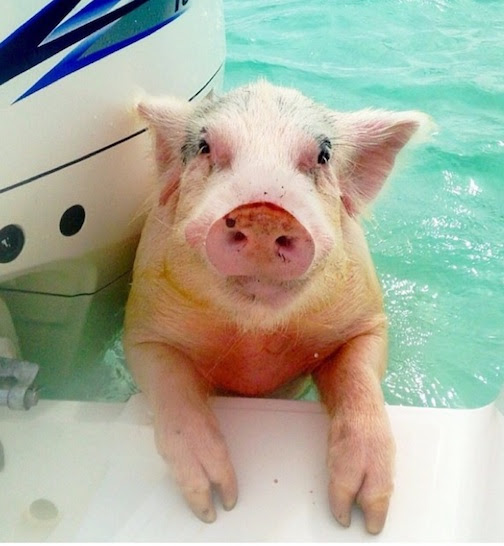 Swimming with the dolphins was so 2015.  The hot animal to swim with now is this cutie.  Swimming with the pigs is the next big thing. We can't wait to do this ourselves!  A relatively easy destination to get to and where you can swim with the pigs is Exuma, Bahamas!
3. Manatees
We got to swim with the Manatees in Cozumel on a recent trip. But many destinations offer Manatee swims, if you are looking for something a little closer to home, Florida is a great option.  It was one of the highlights of our trip, from Jessie especially.  They are so gentle, and they will come give you a big hug.  The boys especially loved when they would roll over and let them rub their tummies. Besides look at that face…don't you want him to be happy, he would be so much happier if you would feed him some lettuce!
4.  Sea Lions
Sea Lions are a ton of fun.  Like dolphins, they love interacting with people.  Warning:  you will be on the receiving end of tons of sloppy kisses.  You can swim with sea lions in many destinations, but I am very fond of the park, we went to in Cozumel, Chankanaab National Park.  They have dolphins, manatees, alligators, and sea lions available for play…talk about a full day.
5.  Polar Bears
Thought this list was limited to warm weather animals, think again.  Yes, you can swim with polar bears but unlike many of the other animals, this can only be done in Ontario.  I've heard if you are nice to them, they will give you a Coke…now I have another reason to head to Canada!
6.  Alligators
The Aussie's have their "Cage of Death" for those of you that find the manatees and the sea lions a little too tame. I'm pretty sure this is safer than it looks and sounds.  On a completely unrelated note, we have a Release of Liability form for you to sign…
7.  Elephants
You can't tell me this doesn't look fun!  I would go to Phuket right this instant if I could snorkel with the elephants.  Unfortunately it is only offered in Thailand, but totally worth the trip, am I right?
8.  Horses
Of course, we had to throw in horses, we live in Kentucky after all! You can swim with horses in many places, but I think Ocho Rios, Jamaica has some of the best beaches for swimming with horses. We were just there, and we really wanted to do this but we had a limited amount of time and were forced to chose between horses and Dunn's River Falls (totally a great excursion, the climb is pretty challenging)  Next time we are in Jamaica though, we will be swimming with these guys.